Project Overview
Updated: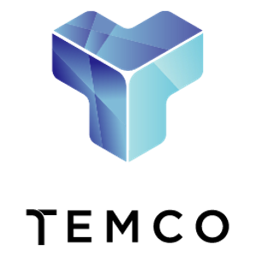 Target / Supply Amount
| | | |
| --- | --- | --- |
| | 19,000,000 | USD |
| | 6,000,000,000 | TEMCO |
Description
Supply Chain Powered by Bitcoin Network, RSK
In existing supply-chain management systems, crucial product movement records are isolated, thereby creating consumer doubts about a manufacturer's product quality, authenticity and reliability. TEMCO connects producers and consumers by consolidating disconnected sources of product information history together within TEMCO's supply-chain information platform. Accessible through TEMCO's proprietary Business Intelligence tool, companies and consumers gain new insights on products they are keen on purchasing.
Incorporating the architectural flexibility of Rootstock blockchain, and Big Data centralisation, TEMCO empowers individuals with the same degree of product information and insights from industry business intelligence tools, while catering specifically to the needs of small business owners. TEMCO's vision to empower small businesses sets it apart from competitors like Ambrosus, Provenance, and Waltonchain.
Through our successful prototype run with South Korean Organic Food manufacturer and distributor Nenia, TEMCO has identified and rectified all the choke points in present supply chains. Especially so for major businesses that supervise every node in the supply chain.
With TEMCO's proprietary Business Intelligence tool, small business manufacturers have access to critical supply chain management information at a reasonable price.
Consumers too will be empowered with a TEMCO consumer app drawing upon shared databases that manufacturers use. Consumers can query, rate and review products sold on the TEMCO app and their additional insights will add into existing RSK blockchains stored.
템코는 비트코인 블록체인 기반의 서플라이체인 데이터 플랫폼으로 기존의 단절된 서플라이체인을 연결하여 투명한 플랫폼 서비스를 개발하고 블록체인을 통한 4차 산업혁명을 주도하고자 합니다.
현재의 물류시스템은 소비자들을 충분히 만족시키지 못하고 있습니다. 특히, 소비자가 정보를 제3자가 검증한 내용으로 간접적으로 받고 있기 때문입니다. 현재의 템코는 이러한 문제를 해결하기 위해 유통의 전 과정인 제조업체, 창고업체, 운송업체, 유통업체, 최종 소비자까지 하나로 연결해서 물류 정보가 실시간으로 누구나에게 공유될 수 있도록 합니다.
이와 같은 데이터 및 정보화 기반의 물류 솔루션으로 템코는 아래의 네 가지를 확보하고자 합니다.
1) 사용자 간의 높은 연결성 : 단절된 서플라이체인을 하나로 연결하여 모든 물류 정보가 모든 참여자에게 공유됩니다.
2) 물류 정보의 신뢰성 : 템코 플랫폼 유저인 벤더는 검증 프로그램을 거치는 등 다양한 인증 절차를 거치고 가이드라인을 준수해야 합니다.
3) 물류 정보의 투명성 및 안정성 : 블록체인에 저장되는 정보는 사용자들에게 완전하게 분산되고 공유되며, 탈중앙화 시스템으로 누구든 검증 가능한 투명한 정보로 재탄생됩니다.
4) 높은 효율성 : 개방형 플랫폼 기업들에게 제공하여 블록체인 내 데이터를 기업들이 활용하여 생산성을 높일 수 있도록 합니다.