Project Overview
Updated: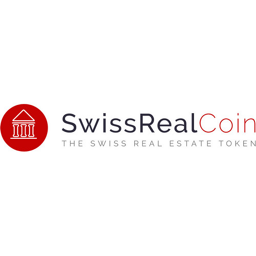 Target / Supply Amount
| | | |
| --- | --- | --- |
| | 30,000,000 | USD |
| | 150,000,000 | SRC |
Description
A stable crypto token with an inner value that reduces volatility and allows you to diversify your crypto portfolio. SRC enables easy access to the Swiss real estate market, provides voting rights, and is far more efficient and transparent than direct real estate investments or classic real estate funds. Swiss real estate has been one of the safest and most stable investments over the years. Additionally, by generating blockchain-based Intellectual Property (e.g. our Management & Investment Assistant MIA), the real estate portfolio is transparently displayed to token holders at all times.
Team Members
Andrea Stohr
:
CLO Head Legal
Maja Gajic
:
Office Manager
Prof. Dr. Thorsten Hens
:
Member of the Board Crypto Real Estate AG
Dr. Christoph Caviezel
:
Member of the Board Crypto Real Estate AG
Dr. Tobias Reichmuth
:
Member of the Board Crypto Real Estate AG
Dr. Patrick Adenauer
:
Member of the Real Estate Expert Committee
Dr. Alexander Reichhuber
:
Member of the Board Crypto Real Estate AG
Yury Melnichek
:
Technology & Software Development Advisor
Marc P. Bernegger
:
Advisor
Olga Vorobyeva
:
ICO Marketing Advisor
Vlatko Gigov
:
Strategic Advisor
Christian Ferri
:
ICO Advisor
Zsolt Oleg Berta
:
Ambassador