Project Overview
Updated: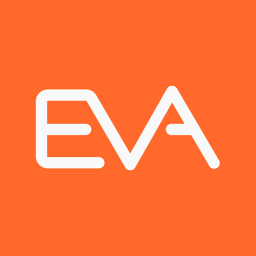 Target / Supply Amount
| | | |
| --- | --- | --- |
| | 14,000,000 | EUR |
| | 1,000,000,000 | EVA |
Description
The blockchain-based platform that connects event organizers to ticket buyers and enables them to sell and buy event tickets using crypto-tokens.

Eventboost, one of the most influential and user-friendly registration management and ticketing platforms on the market, with more than 160 regular customers all over the world, is ready to revolutionize the concept of tickets with the launch of the Eventboost Blockchain Ticketing Platform (EBT), and EVA, the EBT internal utility token. EBT will be the most secure and efficient blockchain-based platform to sell fraud-proof, smart contract tickets for both B2B and B2C events.

Eventboost is reinventing the way event organizers and ticket buyers currently handle ticket sale and purchase. EBT, the revolutionary Eventboost Blockchain-based Ticketing Platform will usher in a new era where ticket frauds, scalping, and insane credit card rates will be eliminated. Forever.
The platform will be used to issue and validate a new generation of fraud-proof event tickets. These tickets will be executed through smart contracts and purchased with EVA, the EBT native cryptocurrency that ensures the security and the immediate execution of all transactions.
Event organizers all over the world rely on ticketing systems to organize their events, promote them, and sell tickets. They cannot monitor the ticket lifecycle once it is sold on the primary ticketing market, and scalpers take enormous advantages speculating on the cost of the ticket. Also, high credit card transaction fees unnecessarily eat into event profits, forcing event planners to recoup those costs and further increase the price for buyers.
With the EBT Platform, event planners will be able to set tickets rules and restrictions, monitor the ticket lifecycle, and even enable remuneration when buyers resell their ticket on the secondary market. Finally, organizers will be directly connected with ticket buyers, gaining total control of the entire ticket sale process.
Ticket buyers will use a high performing and user-friendly solution that prevents fraudulent activity and allows them to purchase fraud-proof tickets validated and executed using smart contracts. The ticket purchased will be securely sent and stored in the EB App, an advanced mobile and web interface for ticket buyers to simplify all procedures related to ticket purchase, resale, transfer, and redemption.
If event organizers are using a third-party event management or ticketing system, they can integrate their platform with EBT through the EB Open API Infrastructure. Tickets will be configured on the third-party platform, but executed, validated and sold through the EB Smart Contracts. This innovative solution won't replace the third-party ticketing operators' traditional platform but will allow them to issue event tickets directly with the EBT Platform, giving them access to the most secure and transparent blockchain-based ticketing system. In the future, the development of an Open API infrastructure will also allow EBT to provide solutions for other kinds of tickets, including train, and bus tickets.
Using the revolutionary blockchain foundation, Eventboost will also launch his innovative Privacy Management Solution (PMS), compliant with the new European General Data Protection Regulation (GDPR). Event organizers will be able to access event attendee personal data through the EBT platform and renew the personal data management authorization using EVA tokens as a form of incentive to ticket buyers. They will be able to access their personal data anytime, gaining benefit from the increased transparency and security provided by the EBT blockchain architecture.