Project Overview
Updated: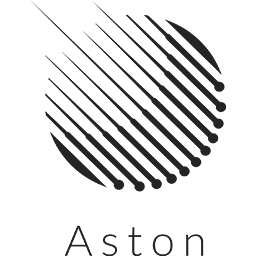 Target / Supply Amount
| | | |
| --- | --- | --- |
| | n/a | USD |
| | 1,000,000,000 | ATC |
Description
35,000 ETH raised.
At ASTON, we provide a decentralized platform for the authentication of documents. Our technology is developed using the existing blockchain platform, with enhancements that result in a cutting-edge security solution. The X-chain technology developed by ASTON resolves the various problems present in existing blockchain systems. We replace the
traditional linear blockchain storage method with a multi-dimensional blockchain structure, which makes digital document authentication significantly more scalable. Moreover, the security authentication solution (Smart-PassOn) based on the public key infrastructure (PKI) and the biometric signature authentication (FIDO) ensures an even higher level of document security for users.
Team Members
Hyuntae Joo
:
Head of Strategy Planning
Dongin Im
:
Platform Developer