프로젝트 오버뷰
업데이트: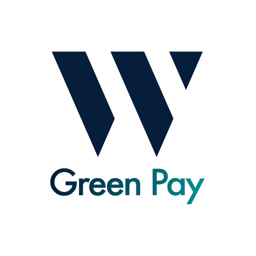 목표량 / 총공급량
| | | |
| --- | --- | --- |
| | 25,000,000 | USD |
| | 1,000,000,000 | WGP |
상세설명
W Green Pay (WGP), globally first blockchain rewarding individual's Greenhouse Gas (GHG) reduction efforts. WGP is the reward method for HOOXI app of W-Foundation (nonprofit international organization)'s HOOXI, Korea's government-backed GHG reduction campaign. HOOXI app will sustain its business by trading its carbon emission units based on the aggregated GHG reduction data in the Korea's KETS (Korea's Emissions Trading Scheme) market. Systemically embedded demand for WGP supports its market liquidity and value.
팀 구성원
KYUNG KEUN HONG
:
President, W-Foundation
BRUNO WU
:
Director of Strategy
KEON HO SHIM
:
Financial Adviser
CHEN SHUN TENG
:
Business Adviser
ALEX SUNG-HYEOK HONG, MSCI, MSC.
:
Director, W-Foundation
CHRIS LOW
:
Technology Adviser
JEREMY KHOO
:
Business Development Adviser
IRWIN CHEE
:
Business Development Adviser
DONGYUL SEOK
:
Public Relations Adviser
SEONGGU RYU PH.D.
:
Adviser/Chief Relationship Officer
CHULJUN KIM M.D.
:
Adviser/Chief Technology Officer
IM, JONGSEONG
:
Advisor, Member, National Assembly of Republic of Korea
YOON, KWANSUK
:
Advisor, Member, National Assembly of Republic of Korea
KIM, BEONGWOOK
:
Advisor, Member, National Assembly of Republic of Korea
OH, JANGSUP
:
Advisor, Former Minster, Ministry of Construction and Transportation
LEE, SANGHUI
:
Advisor, Former Minster, Ministry of Science Technology
MA, CHANGWAN
:
Advisor, Vice Minister for Planning and Coordination, Ministry of Science and ICT
KO, EUNSEOK
:
Chief Prosecutor, Bucheon, Incheon District Supereme Prosecutor's Office
KIM, CHADONG
:
Professor in Department of Law & Former Judge of Seoul High Court, Hanyang University
PARK, HUISEUNG
:
President Lawyer & Former Chief judge of a district court, Pyeong San (Law Firm) & Suwon District Court
JANG, ILSUK
:
Chairman, New Finance Society Institute
CHOI, HUINAM
:
President, Korea Investment Corporation (Sovereign Wealth Fund)
SONG, JAEJO
:
President, Korea Economic TV(Broadcasting Network)
KIM, DONGSIK
:
President, Kweather (Broadcasting Network)
MIN, YONGJAE
:
President, YJM Games(KODAQ listed IT Company)
PARK, JUNHEE
:
Chairman, inet-TV (Broadcasting Network)
YOON, ILSANG
:
Highly Recognized Musician in Korea (Songwriter, Composer)
KIM, JONGRYANG
:
Chairman, Hanyang University (Major University in Korea)
CHO, DONGHYUK
:
Chairman, Hansol Chemical
CHOI, JONGGU
:
President, Eastar Jet (Airline)
KIM, PETER
:
Chairman, JIOS AEROGEL (Major Corp. in Advanced New Materials)
KWON, RYAN
:
President, Jimei Korea (Major Real Estate Developing Corp. in China and Korea)
PARK, JONGHWA
:
CEO, KR Industry (Major Construction Corp.)
MOON, GYEONGHWAN
:
CEO, SCGO (Major Real Estate Developing Corp.)
LEE, BONGGYU
:
Executive Director, Hanyang (Major E&C Corp.)
KIM, DONGMAN
:
Chairman, K-Khan (Major Construction Corp.)
CHOI, YOUNGEUN
:
President, Mantoss Power (Major H&R Outsourcing Corp.)
HONG, NANGGI
:
Executive Director, Kumho Construction (Major E&C Corp.)
JUNG, HUIWON
:
Vice President, T-MONET (Major Electronic Payment Corp.)
CHUN, JONGGI
:
Chairman, Seegene Medical Foundation (Global Clinical Testing Organization)