프로젝트 오버뷰
업데이트: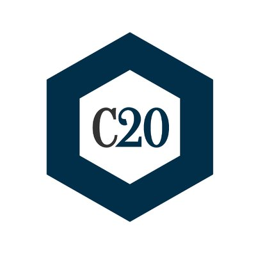 목표량 / 총공급량
| | | |
| --- | --- | --- |
| | 75,000,000 | USD |
| | 86,206,896 | C20 |
상세설명
$38,222,081.00 raised.
CRYPTO20 is the world's first cryptocurrency-only tokenized index fund.
The fund will autonomously invest and rebalance a diverse portfolio of the top 20 cryptocurrencies by market capitalization, just like the S&P500 tracks the top 500 US company shares by the same standard.Index funds have consistently beaten actively managed funds since their inception. For the 12-month period ending May 2016, investors poured more than $375 billion into index funds, while actively managed funds experienced outflows of roughly $308 billion during the same time frame.
C20 is the fund's token - sold during a once off closed cap ICO.
The coin will simply represent an investor's share of the fund. We are not a platform - ICO proceeds go directly towards buying the underlying assets.
Investors are then free to sell or exchange their tokens at any time and pay no exit fees, broker fees or advice fees. The coin's value is linked directly to the 20 underlying cryptocurrency assets of the fund via the innovative price floor mechanism in our smart contract.
Instantly owning a diverse cryptocurrency portfolio is now as easy as holding a single token. Low cost, automated, passive investing is now possible for cryptocurrency.