Project Overview
Updated: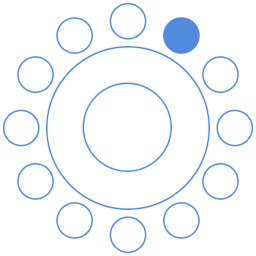 Target / Supply Amount
| | | |
| --- | --- | --- |
| | 500,000,000 | USD |
| | 1,000,000,000 | UEC |
Description
Imagine a new cryptocurrency, one that could skyrocket in value, and have a positive impact on the world? Even better, what if this incredible new currency increased in value year after year by sharing in sale proceeds from a revolutionary electricity source.
The answer the Universal Energy Coin offered by Universal Energy LLC. What makes the Universal Energy Coins growth potential so exciting? Is that its value is unaffected by human manipulation, its protected from outside factors. But how does the Universal Energy Coin add value for its investors? Unlike, traditional currencies and most forms of cryptocurrencies the Universal Energy Coin is backed by an electricity to be sold commitment meaning UEC values grow according to a gross revenue share of the sold electricity with its clean green electricity providers.
If you need more reasons to support the Universal Energy Coin consider how buying the UEC will help fund research and development of other forms of Clean, Green and renewable energy.
Becoming a UE Coin holder means joining a growing community concerned about the state of our environment and dedicated to our planet's health. And this exciting opportunity offered by the Universal Energy will begin with our first energy technology - The SEG.
Join the UEC family today!
Country Base
Cayman Islands