Project Overview
Updated:
Project name
Stem Cell Innovations Limited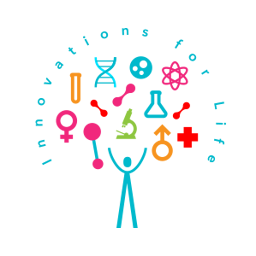 Target / Supply Amount
| | | |
| --- | --- | --- |
| | 36,000,000 | SCI  |
| | 800,000,000 | SCI  |
Description
"Stem Cell Innovations (SCI) is a network of highly motivated researchers, expert medical professionals, dedicated investors, and innovative engineers working together to create a unique platform that brings together two of the most life-changing innovations of the 21st century: stem cell technology and blockchain technology.

Since its initial founding in early 2013 under the name Camden RAD, LLC, SCI has played a crucial role in stem cell research and development around the world, and we has conducted our own domestic and international case studies to further the research in this exciting field. SCI's activities in the field of stem cell science have directly contributed to advancements in the field, as well as to new stem cell discoveries around the world.

Stem cells are a unique type of multicell found in the body of human beings. It is an undifferentiated collection of cells that are capable of providing countless applications in the development of new cells for use in the treatment of diseases and conditions, recovery and restoration of body parts, and with our research and development, many more applications to come.

To date, SCI's areas of study have included orthopedic, neurological, and pulmonary conditions, as well as oncological stem cell applications. Although research conducted by SCI has made strides in these areas of medicine, there remains an immediate need for further research and development across a vast nexus of medical conditions that impact millions of people around the world. As a leader in stem cell research, SCI plans to continue to organize and participate in many more case studies to aggregate data that can be used to advance this innovative field.

Based on our research, we've been able to identify countless applications for stem cell therapies including treatments for conditions such as bone marrow transplants, strokes, traumatic brain injuries, learning disorders, Alzheimer's disease, missing teeth, wound healing, spinal cord injury, baldness, blindness, deafness, diabetes, Crohn's disease, and multiple forms of cancer, as well as numerous other conditions. While advancements have been made in stem cell research previously, the introduction of blockchain technology means that more people can gain access to these potentially life-changing treatments -- effectively changing the face of the medical community forever.

SCI, along with its affiliates, continues to closely monitors the evolution of stem cell therapy in different medical subspecialties around the world. SCI has created an online community that shares important information from stem cell professionals' research and contributions across multiple social platforms so there is congruity amongst key players and those that are most interested in stem cell research and the impact it can make on people's lives. SCI's network fosters a community where sharing and teaching is encouraged to grow the stem cell industry. SCI's online community offers access to videos, blogs, and articles about stem cell research that educate, inform, engage, and aim to increase awareness amongst professionals, patients and investors in the proliferation of the stem cell field.

SCI, together with its vast network of professionals and world-class team, aim to solve several problems tormenting the stem cell industry today:

- lack of access to quality treatment options for patients with a variety of medical conditions;
- lack of communication between professionals and medical experts who could treat patients with stem cell therapies;
- limited access to, and sharing of, information related to stem cell research;
difficult international collaboration and payment of therapies related to stem cell treatments;
- limited number of stem cell banks around the world make storing and accessing stem cells difficult;
- lack of access to synthetic stem cells for therapeutic purposes;
a misunderstanding about stem cell research and the possibilities it provides.

Having recognized the potential industry-changing link between stem cell research with the secure nature of blockchain technology, SCI moves to bridge the gap between accessing and understanding of stem cell research and development around the world while creating a collaborative and effective network of key players in the industry.

1.2 Stem Cell Innovations Vision

Stem Cell Innovations is steadfast in its international research, development, and implementation of stem cell therapy. We work to expand our network with professionals, labs, clinics, hospitals, and nonprofit organizations around the world to further this research and development. Our ultimate goal is to connect people who need treatment with a dedicated team of professionals who can provide personalized solutions based on patient factors and demographics collected in our dual blockchain-supported platform.

A lack of communication and access continues to plague the medical community in many areas of the world. At SCI, we believe such communication, access, and connections should be convenient and available when needed, just as so many other services are in modern society. With so much information at our fingertips, it was only a matter of time before stem cell research and treatment became mainstream and SCI is ready to take research and treatment to the next level. Can you imagine a world where every person, regardless of location, will be able to connect with a doctor instantly? We did, and we are building the Stem Cell Innovations Application (SCIApplication) in which such transactions can occur. What's more, the same connection will facilitate determinations of how much information to share, who to share it with, and when based on a patient's preferences.

Our vision is to provide a safe storage solution for users' medical data and give those users control over their individual stem cell records. Data related to a user's stem cell needs will be stored on the SCI blockchain. Such data will be accessible via our secure application. With access to our application, users will have the ability to not only share, but also limit the information doctors and medical organizations can see in an individual medical profile. Users will also have the ability to provide access to network providers to view individually-owned stem cell records for a limited time to facilitate treatment or consultation.

The SCIApplication and website will be in full compliance with the Health Insurance Portability and Accountability Act of 1996 privacy regulations (HIPAA), and will keep user information safe and secure. In case of an emergency, users will be able to provide medical history to emergency responders in seconds via the SCIApplication on the user's phone.

Information, such as names and dosages of medications, as well as previous surgeries and other medical information can be crucial in an emergency situation. Such information will be stored in the SCIApplication so that emergency care providers can quickly access, understand, and provide needed medical attention based on a user's profile and accessible information.

In addition to providing secure access to a user's medical information, the SCIApplication will allow users to seamlessly register for life insurance policies, bone marrow donor registries, and organ donation registries. Furthermore, the SCIApplication will also enable users to access their individualized stem cell profile, which will facilitate access to stem cell therapies and services in a convenient and straightforward manner. Our goal is to bring stem cell therapies into the mainstream medical community while providing harmonious access to medical records for patients and their doctors. It is our vision to empower patients and reduce inefficiency in their access to medical care around the world.
"