Project Overview
Updated: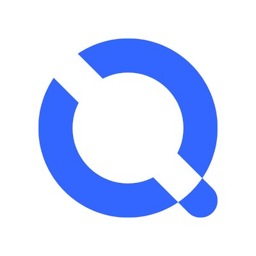 Target / Supply Amount
| | | |
| --- | --- | --- |
| | 150,000,000 | PBQ |
| | 500,000,000 | PBQ |
Description
PUBLIQ, a non-profit Foundation, is the first decentralized media distribution platform that is fully
owned and governed by its users. Authors and Journalists do not have to depend on powerful
intermediaries anymore and enjoy unlimited potential of free expression and enterprising as well as
full protection of their identity and intellectual property rights. Any value created in the ecosystem is
fully distributed to the users. Therefore, PUBLIQ is building a peer-to-peer distributed ecosystem based
on Blockchain technology combined with analytics and AI. Thus, PUBLIQ institutes universal trust,
enhances the quality of content through lifetime reputation, and relies on full community governance
mechanisms for full ownership and fairness.
How does the project create value to the ecosystem and differs from competing projects
PUBLIQ has an experienced in-house development team and develops its own blockchain platform and
all other modules of the project.
The Media environment is currently shaped on the one hand by centralized institutions censoring a
high portion of the contents and on the other hand by a massive flow of low quality user generated
content. A dangerous over centralization subsists on a market where unfair remunerations and poor
customer experience are constantly on the rise, the lion's share of the wealth generated being seized
by intermediaries. PUBLIQ wants to reestablish the balance of power by giving to the people the right
to be free to express their minds.
Team Members
Arman Aleksanian
:
Co-Founder, Council Member, CINO
Arutyun Pogosyan
:
Co-Founder, Executive Chairman
Gagik Yeghiazarian
:
Co-Founder, Council Member
Tiffany Maria Obser
:
CPO
Muhammed Gali
:
Marketing Associate
Cornelius Lipp
:
Project Manager
Hayk Hayotsyan
:
Software Architect
Vazgen Manukyan
:
Technical Product Manager
Dr. Tigran Ghahramanyan
:
Software Engineer
Dr. Gagik Karapetyan
:
Software Engineer
Alexander Bondarenko
:
Software Engineer
Grigor Igitbashyan
:
Web Developer
Sergey Tangyan
:
Web Developer
Hayk Grigoryan
:
Full Stack Developer
Harutyun Mnatsakanyan
:
Web Developer
Narek Abrahamyan
:
Web Developer
Tigran Sahakyan
:
UI/UX Designer
Alexandra Banna
:
Community Manager
Anna Soshenko
:
Project Manager
Jemma Manukyan
:
Project Assistant