Project Overview
Updated: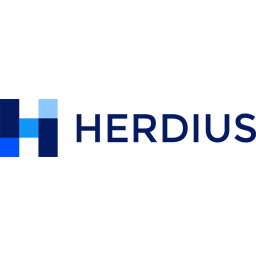 Target / Supply Amount
| | | |
| --- | --- | --- |
| | 35,000,000 | USD |
| | 60,000,000 | HER |
Description
Herdius allows one private key for all blockchains: Herdius intends to build a new identity infrastructure layer on top of all blockchains. Through our vertically scalable chain and distributed virtual wallet network (DIWIWA), Herdius aims to tackle identity & interoperability as well as create a crypto asset agnostic decentralized exchange.

The core innovation behind Herdius is the ability of the network to generate private keys for any kind of blockchain in a distributed and secure way. It allows us to create a seamless flow from one blockchain ecosystem to another without the need for complex bridges or communication channels. For future Herdius users this makes it possible to do seamless token swaps across chains in a single transaction instead of the current multiple ones that are required.

A private key provides access to every single blockchain and its respective ecosystem. Combine this with our distributed key generation and wallet network, you have instant access to all the different dApps you would want to use. Herdius is going to make it possible to use any dApp on any blockchain straight from your wallet. We see a future where no matter if you hold Ether, Lisk, Dai, EOS, Bitcoin in your walle tyou can access any dApp on all the chains through performing a single transaction.