Project Overview
Updated: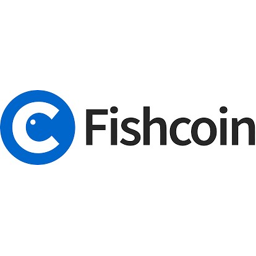 Target / Supply Amount
| | | |
| --- | --- | --- |
| | 39,000 | ETH |
| | 5,000,000,000 | FISH |
Description
Eachmile Technologies Ltd. (www.eachmile.co) is led by a team of highly experienced industry execs from the global seafood and telecommunications industries. The company has launched the Fishcoin ICO, whose token (FISH) brings blockchain to the entire global seafood industry. The company has developed the mFish DAPP, which uses blockchain to capture key supply chain data elements "at the dock" and leverages the compelling adoption rates of data-enabled mobile phones in developing countries. This DAPP is market-ready and will be further supported by a distributed data exchange platform for the seafood supply chain. The exchange makes it possible for any global DAPP developer to launch a localized or regionally-compelling product or service (e.g. SEA trade finance, insurance, etc.) to use the token to access, leverage and otherwise enhance the immutable and secretive supply chain data made possible by blockchain.
Seafood is one of the largest industries on the planet. 1 out of every 10 people on earth derive their incomes from seafood, and the wholesale import value alone is more than $150 billion. The seafood industry is about to make the leap into being data driven, but is not there yet. In fragmented seafood supply chains incentive structures for data sharing are misaligned and trust is abysmal. The industry needs a common protocol for sharing data, along with a scalable and borderless incentive structure that is meaningful to the masses of fishers and fish farmers primarily located in developing nations. Fishcoin combines the mechanism for data sharing, using blockchain, with a scalable incentive (pre-paid mobile top-ups) using Fishcoin, that is meaningful to the millions of fishers and fish farmers around the globe from the large seafood producing nations like Vietnam, Indonesia and many more.
While there are other blockchain initiatives for supply chain management, most focus on the mechanism for data sharing, but not the incentive. In fragmented seafood supply chains this question is critical - Why are seafood producers around the planet taking the extra effort to capture and communicate more data?
Fishcoin is designed and developed by a unique team of seafood industry insiders, and technology experts with a background in developing mobile solutions for the base of the economic pyramid. Each member of our team has decade(s) in their respective fields, along with wide networks based on projects and engagements with top organizations related to the industry. Because of this our team is proud to be partnering with some of the world's largest seafood companies, as well as collaborations with the SDG2 Advocacy Hub, University of Cambridge Institute of Sustainability Leadership, multiple technology and sensor providers, and multiple NGOs that span the industry and are eager to help scale Fishcoin. We have also been asked recently by the US Department of State to manage Fishackathon, one of the largest environmental hackathons in the world. You can read more about these and other partnerships and initiatives on the Fishcoin Medium.