Project Overview
Updated: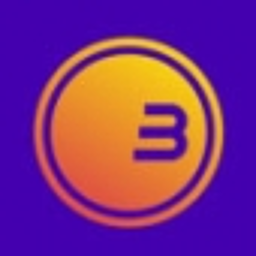 Description
Blockchain.aero is a blockchain for mass urban aviation market worth more than $1 trillion and a platform to tokenize aerial vehicles and infrastructure. We are a decentralized business consortium that aims to deploy urban community-driven aviation systems for passengers and city managers in 2020. During our Token Launch we tokenize total available flight of 3000 aerial vehicles. McFly Tokens are already on Waves and later on Etherium platforms. By offering McFly tokens, we are expanding our urban aviation community and its business arm, the Blockchain.aero Consortium. Underpinned by the blockchain technology we shall jointly deploy McFly-based aerial taxi system in several world's cities in the nearest three years.
Team Members
Vladimir Andreev
:
Awarded marketing manager, ex-automotive industry business developer.
Sergey Borisov
:
Hero of the Russian Federation, test pilot, member of the Supervisory Board of Bartini.
Vladimir Salatov
:
Test pilot and engineer with over a decade's worth experience in developing experimental jets.
Vitaliy Rasnitsin
:
President of the Business League, Russian National Public Relations Academy.
Artyom Zhivilov
:
Lead Engineer, Software Product Management (exp: tests and development of engines, shells, training software).
Val Jerdes
:
International lecturer, head of the Silicon Valley Insiders program, ex-Apple and Lockheed Martin Aerospace.
Nikolay Fonurin
:
Aeronautics engineer overseeing on-ground and in-flight tests of experimental aircraft.
Alexey Maltsev
:
Pilot, captain of aircraft on long-haul routes.
Stan Polozov
:
Emercoin co-founder, Blockchain implementation specialist.
Andrey Manolov
:
3d visualizations, head of Riftman.
Mikhail Sorokin
:
Lead Engineer, Electricity Circuits (exp: in-flight program design for powersystems, aircraft ground tests).
Ivan Kosov
:
Ideologist, PR, communications, video production.
Oleg Tsyganov
:
Microsoft business development executive turned IT entrepreneur, angel investor and mentor for startups.
Valeri Lavrischev
:
Software Engineer (exp: developed flight control systems and training software).
Igor Opotskiy
:
Pilot and instructing pilot for Boeing 777 et al, expert for the International Aviation Committee.
Vladimir Sysoev
:
Head of Aerodynamics, Calculations & Data (exp: in-flight tests and aircraft shell materials analysis).
Ilya Khanykov
:
Financial sector executive turned high-tech entrepreneur with experience in internet, agtech, biotech and aviation.
Igor Ovsyannikov
:
Lead Engineer, Engines (exp: in-flight and ground engines development and tests).
Stanislav Lobanov
:
Engineer (exp: ground tests, engines).
Maxim Kiselev
:
Yale alumni and lecturer, Skoltech professor of psychology, mentor to high-technological startups.
Andrey Murygin
:
Lead Engineer, Engines (exp: in-flight and ground engines development and tests).
Sergey Kirichkov
:
Certification Program Mgr (exp: certification ground and inflight tests).
Nikolay Bezhko
:
CreativeRussia founder, community building, creative direction, web-design and development.
Kirill Elagin
:
Digital Marketing and analytics.
Dmitry Onyschuk
:
Engineer (exp: ground tests, engines)