Project Overview
Updated: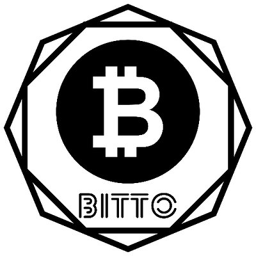 Target / Supply Amount
| | | |
| --- | --- | --- |
| | 23,000,000 | Bitto |
| | 23,000,000 | Bitto |
Description
BiTTo is a Proof of Stake coin based on the Ethereum token ERC20 and is backed by the Ethereum blockchain. This allows for lower cost transaction and benefit from the rise of prices in both ETH and BTC. BiTTo will be used as an environmentally friendly Proof of stake coin and a form of Digital Asset for collateral lending.
What is proof of stake? Proof-of-stake (PoS) currencies can be several thousand times effective than Proof of Work in costs, which relies on energy usage. This also ensures that Hodlers will help provide a very strong foundation, by reducing the coins circulating in market supply, which will support the value of BiTTo.
Team Members
Steph Sim
:
Co Founder, Investment and Operation Development.
Daniel
:
Bitto Backend Exchange Lead Developer (Previous Binary.com Senior Developer)
Steven
:
Exchange Trade Manager ( 5 Years Retail Private Forex Trader with a Portfolio of over $1 Million in management)
Clemence Lim
:
Principal Engineer - Project Management , Technical & Cost Visibility Management
Eugene
:
Russian Market Advisor
Jalal Rana
:
Business Development Manager APAC
Country Base
United Kingdom