Project Overview
Updated: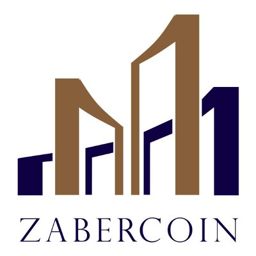 Target / Supply Amount
| | | |
| --- | --- | --- |
| | 50,000,000 | USD |
| | 10,000,000 | ZAB |
Description
One of the main concerns and critical questions asked around the world is whether cryptocurrencies have intrinsic or real values. Some people believe that it may even have a value of zero.
Zabercoin is an asset backed cryptocurrency. Therefore, with Zabercoin we aim to resolve this problem by combining the blockchain technology with physical asset investments like real estate and lucrative companies more specifically located in emerging markets were earnings growth remains profitable.
Zabercoin limits your exposure to the downside risk. Zabercoin has a floor price right from the time of its inception. Each Zabercoin token will be backed by lucrative property such as real estate making this cryptocurrency unique and sustainable with sound recurring income re-invested to ensure future growth, research and development. These tokens will be accessible and convertible via exchanges to ensure liquidity.
Zabercoins have an intrinsic value because it is backed by physical assets with profitable earnings
The Zabercoin ecosystem offers merchant applications (apps) and payment processing services, allowing Zabercoins to be an excellent medium of exchange all around the world.
Team Members
Paul Pelser
:
Cryptocurrency Miner, CFO
June Engelbrecht
:
Bachelor in Business and Economics, MBA
Juan Engelbrecht
:
Hons. Acc & Stockbroker, CEO
Johan Hatting
:
Property Developer
Braam Kruger
:
PR & Marketing Manager
Izak Viljoen
:
Legal Advisor