Project Overview
Updated: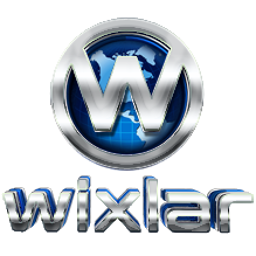 Target / Supply Amount
| | | |
| --- | --- | --- |
| | n/a | Wix |
| | 5,330,000,000 | Wix |
Description
Wixlar is a Global Decentralized Digital Currency based on the BlockChain Technology which is instant, secure, private and with low fee transactions. With Wixlar coins, you can buy and sell products or services online and offline. Wixlar Group offers some of the latest advanced technological services through a Global Decentralized Network.
Wixlar is the only Digital Currency offering more than 12 Services to the public, individuals and companies and Wixlar TV Channel broadcasting live 24/7 with the latest news in business and technology. Streaming Live internationally at https://wixlar.com/wixlartv
If you watch our website https://wixlar.com and especially on the Videos Section https://wixlar.com/videos/ and the Academy Section https://wixlar.com/academy/ then you will realize that we have been actively sponsoring and participating in major global events since August 2017 as well as already existing physical offices that invited and accommodated businessmen and companies from different parts of the world that will be partnering with Wixlar.
As far as the team, you can watch the professionalism of the introduction video and the high standard of individuals, financial advisors, lawyers, accountants, developers and merchants that are a part of Wixlar Group.
Team Members
S.J Song
:
Director/Representative in Asia & Russia
E.J. Chae
:
Sole Distributor in Asia
Sotiris Kattos
:
Media and Broadcasting