Project Overview
Updated: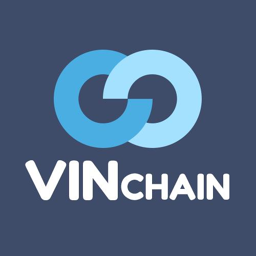 Target / Supply Amount
| | | |
| --- | --- | --- |
| | 23,250 | ETH |
| | 1,000,000,000 | VIN |
Description
VinChain is creating a worldwide blockchain database of used vehicle information that is 100% transparent, reliable, and accessible by everyone. The VinChain project unites all data providers and gives the user a complete, uninterrupted vehicle record; all without the disadvantages of a centralized database. Consumers can also significantly increase the value of their vehicles at the time of the sale by contributing to the repository of data on the blockchain with help of vehicle tracking devices. VinChain is a decentralized network that allows you to store VIN data on the blockchain, which guarantees complete data invariability. You can pay for requests on the blockchain with VinChain tokens, afterwhich the tokens will be distributed between information providers depending on the value of the provided information to the community.
Why is this project important?
- No one will be able to forge information
- With accurate vehicle information the roads will be safer all over the world
- It will create a trust-based community for dealers, united by the idea to make the market transparent to customers

We have longstanding functional and profitable businesses that currently generates profit, https://www.epicvin.com/en. EpicVin became one of our partners and by the time we go live they will completely integrate with us. So in essence we are not just launching an MVP, but a functional, tested, and already proven to work business.

We are also partnered with many other companies in this space, and by the time our first solution comes to the market we will be able to offer a massive amount of value. Some of these companies include AutoInspect (a vehicle inspection company), VinInspect & VinGurus (vehicle history reports), and ABetterBid (Used and salvage vehicle broker). This is not counting the many companies that we will partner with, as we progress towards our ICO.

Through our partnerships we already do business with the largest clean and salvage title vehicle auction in the united states, Copart.com (NASDAQ - CPRT). EpicVin is their official Vehicle history report provider. You can check out their article regarding EpicVin here: https://www.copart.com/Content/US/EN/Landing-Page/Ways-to-Inspect/EpicVin.

We have an agreement with AutoInspect that by the launch of VinChain they will contribute their repository of more than 300 million vehicles into our database. We have a massive amount of industry experience not only form our partnerships, but also from our team members and advisors.

Compared to other ICO projects that are coming out on the market, no one comes close to the amount of experience that we have. Our teams tokens are vested for 2 years. We're very highly dedicated to our mission.

We will have our blockchain solution by March and we are planning on generating revenue by the end of the ICO. By the launch of our solution, our partners will accept our tokens as a form of payment. Each report through our partners will cost 25 tokens, which is equivalent to $1.25, as compared to the $8.99 that it currently costs (on EpicVin).
We are confident that our solution will triumph over others on the market.
Country Base
United States of America