Project Overview
Updated: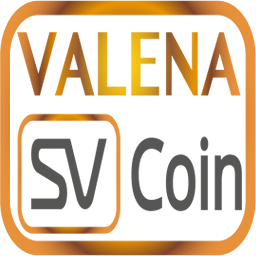 Target / Supply Amount
| | | |
| --- | --- | --- |
| | 91,000,000 | USD |
| | 65,000,000 | SVcoin |
Description
VALENA-SV is already successful and existing business
Valena-SVCoin is a Blockchain technology, which integrate in real time the manufacturer of Vlena-SV, distributors, industrial enterprises, logistics companies, construction companies with a large fleet of special equipment, car owners, and laboratories, which testing the state of lubricant.
Experience in sales and production is more than 10 years;
Customer base is more than 22 000 companies;
The project is based on two significant discoveries of world importance!
Economy of the token:
SVCoin tokens are provided with the goods. The SVCoin tokens can be exchanged for any Valena-SV product.
The whole dealer network uses SVCoin tokens for mutual settlements.
The increase of demand for SVCoin tokens is guaranteed by the more profitable circumstances for the purchase of Valena-SV products using Valena-SV tokens. The purchase price using SVCoin tokens is lower by 25%.
The quantity of tokens is limited (65 million SVCoin tokens), and the market volume is more than $ 70 billion and grows annually.
Team Members
Garkunov Dmitri
:
Chief Technical Specialist
Babel Valentina
:
Senior Technical Specialist
Babel Alex
:
Technical Project Director
Mironov Alexander
:
Head of Technical Department
Igor Girgin
:
Sales Director in Europe
Avanesyan Valentin
:
Senior Technical Specialist
Kvasnevska Natalia
:
Senior Technical Specialist Project
Shchedrin Alexei
:
Senior Technical Specialist Project
Melnikov Eduard
:
Senior Technical Specialist
Ameenah Baliad
:
Development Director Asia Pacific Market
Kovtun Eugene
:
The Expert Advisory Board