Project Overview
Updated: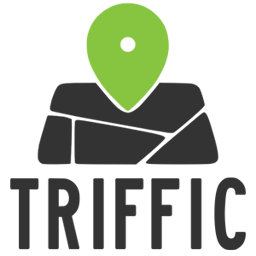 Target / Supply Amount
| | | |
| --- | --- | --- |
| | 12,000,000 | USD |
| | 1,000,000,000 | GPS |
Description
Triffic is a new way for businesses and services to take advantage of augmented reality and blockchain technology to create and manage innovative and immersive customer loyalty programs. For users, Triffic is an elegant solution that makes earning funds as easy as travelling about. Users earn loyalty points called 'GPS Tokens' by performing actions such as travelling to a location, redeeming vouchers, selling items or booking a hotel or taxi. Business owners, using augmented reality beacons, have a revolutionary way to promote their services or sell their products to truly local clientele in a way that is much more engaging than existing methods like Google AdWords. We intend to use 50% of our monthly advertising profits to purchase GPS Tokens off the open market. In turn, 85% of these tokens will be distributed to all GPS Token holders who have a wallet balance of 1000 GPS Tokens or more. The other 15% will be burnt, and thus removed from general circulation.
Country Base
British Virgin Islands