Project Overview
Updated: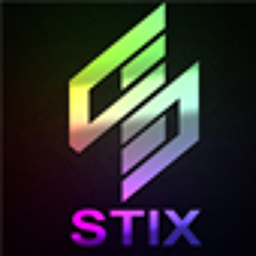 Target / Supply Amount
| | | |
| --- | --- | --- |
| | n/a | QST |
| | 255,000,000,000 | QST |
Description
StiX is a new innovative reward giving company based on the Ethereum Network. We aim to give everyone inside and outside Cryptocurrency the opportunity to be in cryptocurrency. Spreading the word in many ways is what we will be focussing on as soon as we can launch! Building a massive community that are already in crypto but also new investors and participants! Stix offers proper education for anyone (potential interested people, investors and companies) and to give everyone a chance to earn money online for participation on our fun competitions on media like Youtube, Instagram, Twitter, TikTok and Telegram! With proper education also comes more sustainable liquidity. We have a high priority to build a big user-base, a growing amount of participants that hold our tokens and continuously expanding exchanges. Another high priority we have is to support companies that work hard making a leap forward in the development of Blockchain technology, payments, storage, decentralised banking.