Project Overview
Updated: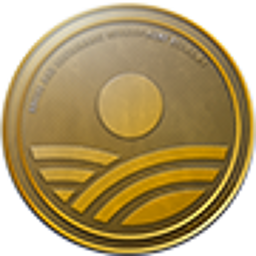 Target / Supply Amount
| | | |
| --- | --- | --- |
| | 210,000,000 | USD |
| | 200,000,000 | SPL Coin |
Description
SocialPolis Coin (SPL Coin) aims to become the world's safe-haven
cryptocurrency that enables a technological disruption in the Social
Economy, Solidarity & sustainable development economy Sectors.
The primary objective of the traditional social economy enterprises is
to serve the members and not to obtain a return on investment as the
traditional mainstream capital companies do. The members act in
accordance with the principle of solidarity and mutuality, and manage
their enterprise on the basis of 'one man, one vote' principle. The most
important and growing group of social economy enterprises are the social
enterprises. Their main objective is to have a social, societal or
environmental impact for public welfare. Such Coops, as well as NGOs
offering Solidarity services, are very much interested to introduce and
accept the Blockchain technology and the cryptocurrency concept in order
to support their financing and capital development, as well as their
main alternative way for performing transactions within the sector.
SPL Coin will be an enabler for the sustainable development economy and
will satisfy the need for alternative methods in financing innovative
projects, offering, at the same time, trust and transparency in sectors
where these elements are of highest priority. In the light of the above,
SPL Coin initiative is related with the United Nations Sustainable
Development Goals (SDGs) which constitute a framework within which
people, businesses, NGOs and governments can collaborate and implement
solutions.
Team Members
Mr. Floris Kleemans (MSc)
:
ADVISOR
Mr. Nikos Zindros
:
ADVISOR