Project Overview
Updated: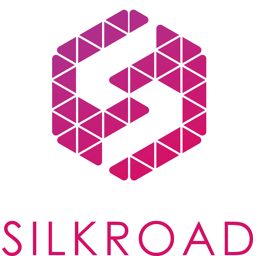 Target / Supply Amount
| | | |
| --- | --- | --- |
| | 1,500,000,000 | SLK |
| | 15,000,000,000 | SLK |
Description
With building on data and blockchain technology, it is the Silk Road fashion platform to connect consumers with the manufacturing and distribution industry.
Silkroad links the ecosystem together by recording key information such as fashion companies, services, designers, manufacturing and distribution of fashion goods in different areas into a blockchain.
For a number of participants who have recorded a part or all part of fashion distribution, we encourage participation in the ecosystem by creating a compensation scheme called Silk coin(SLK).
Silk coins (SLKs) are used for transactions between ecosystem participants and can also be used by sites operated by ecosystem participants. In addition, fashion blockchain records created through the silk ecosystem can be used in design trend analysis transactions, fashion manufacturing, and distribution industries, and the profits generated through it provide additional income for the owner of the data.
Team Members
Taekyoung Lee
:
DIRECTOR DEVELOPMENT DEPT
SeongJin Kim
:
DIRECTOR DEVELOPMENT DEPT
HoSun Kyung
:
DEPARTMENT MANAGER, DEVELOPMENT TEAM
Jack Eom
:
TEAM MANAGER, DEVELOPMENT DEPT
Inhee Um
:
MANAGER, DEVELOPMENT DEPT
Min Young Kim
:
DEVELOPER
Kwangjae Choi
:
ASSISTANT, DEVELOPMENT DEPT
Chloe Kim
:
ASSISTANT DEVELOPMENT DEPT
Changji Liu
:
ASSISTANT, DEVELOPMENT DEPT
Seonghyun Kang
:
DEVELOPER
Sungchan Park
:
ANDROID DEVELOPER
Hyukin Kwon
:
TEAM MANAGER, PUBLISHER
Allen Jung
:
PLANNIG DEPT
Chunwoo Lee
:
HUMAN RESOURCES
Hyeyoung Kim
:
ADMINISTRATION