Project Overview
Updated: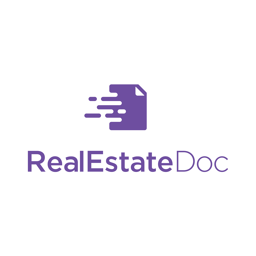 Target / Supply Amount
| | | |
| --- | --- | --- |
| | 9,000,000 | USD |
| | 1,000,000,000 | REDT |
Description
Real Estate Doc (RED) is the Proptech 3.0 for commercial real estate businesses. It is the next generation real estate software that will revolutionise the managing of commercial real estate leasing businesses
with blockchain. RED will revolutionise the managing of commercial real estate businesses. Running on our blockchain network, our technology platform facilitates secure, immutable and legally binding transactions
between parties using blockchain and smart contracts in a seamless environment, to achieve data-driven, cost-efficient, and seamlessly fast transactions.
Our long term vision for RED is to become a versatile blockchain protocol and business application where real estate companies can rent out and transact the lease of any kind of commercial real estate space.
Through the RED application, the user will easily manage every aspect of these transactions on one convenient application. The RED blockchain protocol will over time, also allow for other real estate businesses to plug-in to the RED private sidechain with their existing system to access its benefits available. RED has successfully deployed proof-of-concepts in large commercial retail establishments in Singapore, streamlining commercial retail leasing transactions between landlords and vendors.
The goal of Real Estate Doc Token Generation Event is to convert our business into a truly decentralised token system for the commercial real estate leasing industry. Assimilating the capabilities of blockchain
technology and smart contracts, we will for the industry, ramp up sales productivity, reduce the costs of transactions, eradicate expensive paper contract fraud and increase business revenue for commercial real
estate businesses.