Project Overview
Updated: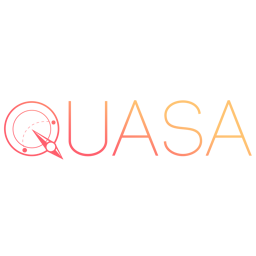 Target / Supply Amount
| | | |
| --- | --- | --- |
| | 18,747,500 | USD |
| | 62,445,870 | QUA |
Description
The main concept of the project is to achieve a technological breakthrough in logistics by means of creating a transparent system of interaction between all the participants. QUASA decentralized logistic platform offers innovative solutions based on the introduction of blockchain technologies to supply chain management.
The platform will help all the participants to obtain considerable advantages of decentralized service and a unique and transparent economic system based on own QuasaCoin crypto currency.
QUASA - is a decentralized system which involves a blockchain and consists of several smart-contracts in the perimeter of the block chain and its own crypto currency. Such an approach takes the development of logistic technologies to a completely new level and ensures total security and privacy in the whole supply chain.
The functions of the system are designed to protect cargo owners and carriers through the blockchain and the smart-contract technology in order to eliminate possible problems related to trust, information barriers, and legal costs. The target audience of the service operates in b2b, b2c and even c2c models.
Logistics is associated with many aspects which are difficult to be taken into consideration in a single IT solution. That is why QUASA platform has helped to attract experts among the leaders in this field in order to avoid drawbacks overlooked by potential competitors.
QUASA platform is a system product created by a consortium of the most powerful, competent, and experienced logistic companies and organizations in Russia, the CIS, and other countries all over the world. These entities are in active cooperation with leading Russian and worldwide logistic organizations, companies and Associations, based on vendor agreements, partner contracts, and memorandums.