Project Overview
Updated: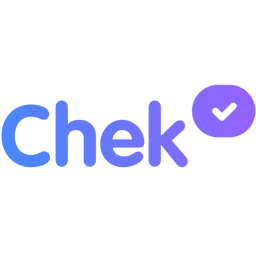 Target / Supply Amount
| | | |
| --- | --- | --- |
| | n/a | Chek |
| | 7,000,000,000 | Chek |
Description
Open the window to the real world with us!
Our token allows you to turn crypto money into real purchases and discounts and allows you to create a new charity system. In addition to several sites for enthusiasts, you are locked in a virtual world and can not use your assets - even to buy a cup of coffee.
Our token is a way to get goods and services for crypto currency in the real world, and also do a good deed.
Most crypto-currencies are at high risk of volatility. Our token allows us to significantly reduce it:
• The token is provided with real goods and services of an already operating loyalty system, in which there are already 10,000 retailers
• Own server complex + timestamp technology reduces time costs.
Business - Receives 1,5V potential customers and the status of social responsibility, which 70% of large brands want
Charity - Gets a new management system + full transparency and trust over 1.5V of donors
Crypto industry - Gets the way to turn crypto assets into real goods and discounts + 1.5V potential participants.
Tokens can be changed to loyalty points. They allow you to purchase from its participants real goods and services at a discount.
The entire block system will become the standard of charity management in the whole world: absolute transparency and reduction of costs for asset management. By investing in our project, you join one of the fastest growing industries in the world and really help develop it.
Team Members
Yuri Platonov
:
HEAD OF OPERATIONS
Yuri Garashko
:
SOFTWARE ARCHITECT
Alexander Garashko
:
HEAD OF SOFTWARE DEVELOPMENT
Kristina Zasimova
:
EXECUTIVE DIRECTOR
Andrey Vishnyakov
:
HEAD OF MARKETING
Daria Bogachkina
:
HEAD OF COMMUNICATIONS
Country Base
United States of America