Project Overview
Updated: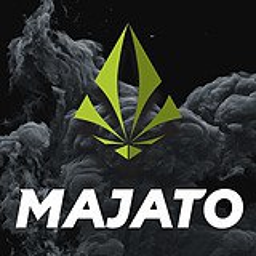 Target / Supply Amount
| | | |
| --- | --- | --- |
| | 156,860 | ETH |
| | 60,000,000 | MJT |
Description
112.7666 ETH raised.
Majato is the revolutionary blockchain project in the legal cannabis industry with a double goal: • create own legal cannabis production and distribution business in the State of California, • create the blockchain-based Majato Platform that will unite the cannabis industry and utilize the Majato Token (MJT Token) as payment/settlement instrument within the Majato Platform. The idea behind the Majato Project is to go farther than any other blockchain project in the legal cannabis industry. We want the Majato Platform to become the one-stop platform for all industry participants – from growers to labs to medical experts issuing medical cards to POS to consumers; the MJT Token to become the uniform payment instrument for cannabis products first in the U.S., then around the world; and launch our own legal cannabis production to ensure that each MJT Token owner will receive a certain quantity of the Project's own cannabis for the Tokens, if that MJT Token owner decides to do so.
Country Base
United States of America