Project Overview
Updated: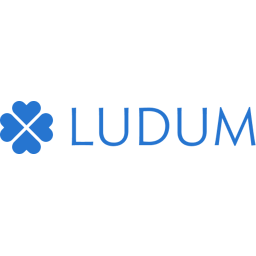 Target / Supply Amount
| | | |
| --- | --- | --- |
| | 330,000,000 | LUD |
| | 550,000,000 | LUD |
Description
Ludum revolutionizes the lottery industry. Based on the Stellar Blockchain network, it offers a global decentralized lottery with instant payouts and the ability for anyone in the world to participate, anonymously.

The Problem we're solving:
Traditional lottery is broken: High fees, low transparency, rampant fraud, major social stigmas against players, and no support system for players who win, steal the dreams of people playing a game in the hopes of living a better life.

Our Solution
We have invented a new lottery with simpler rules and higher chances of winning. We use blockchain technology to make the game completely transparent, fully anonymous, global, and impossible to cheat.

Complete Transparency
On the LUDUM platform, all lottery matters are 100% implemented using blockchain technology and open source code available for verification by third parties.

Instant payouts
Prize payouts are executed instantly, no third parties involved. All payments and transactions are recorded on the blockchain and any player can check if we've distributed the prizes.

Impossible to cheat
Due to the nature of blockchain technology, cheating is impossible. The source code is open, all transactions are open for anyone to view, and the encryption is unbreakable.

Higher Odds Of Winning
Our game has much higher odds of winning than other lotteries, thereby eliminating the stigma of lotto being a game for naive fools throwing away their money for nothing.

International and Anonymous
Blockchain technology is not limited by national borders, so with our game, any person from any place in the world is able to play without providing any personal information.

Change The World
A large portion of Ludum's earnings are donated towards global social causes like ending hunger, empowering women in developing countries and improving access to education for impoverished children.
Our mission is to build an international, un-cheatable, anonymous lottery that gives anyone in the world a real and honorable chance to change their lives. It will be backed by a community of passionate players and investors who support each other. A large portion of the lottery revenue will go towards social causes around the world.

In order to fulfill our mission most effectively, the entire lottery will be fully transparent: every ticket we sell, every winner selected, and all financial results will be published on a publicly viewable blockchain.

The second goal is to make LUDUM completely decentralized. We are using the Stellar blockchain network to achieve this.

The long-term goal is to create a platform which will enable private enterprises, nonprofits and governments to launch any form of financially incentivized online game, not just lotteries or gambling. Further details are outlined in the whitepaper.