Project Overview
Updated: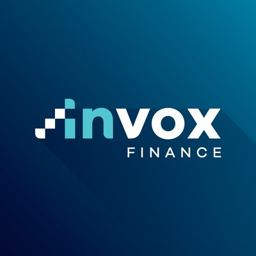 Target / Supply Amount
| | | |
| --- | --- | --- |
| | 20,000 | ETH |
| | 464,000,000 | Invox |
Description
The Invox Finance Platform is an invoice lending platform disrupting a US$2.8 trillion industry. Lead by a stellar team with over $30 million of invoice financing behind them, Invox Finance is creating a decentralised peer-to-peer invoice lending platform that will allow sellers, buyers, investors, and other service providers to directly connect, interact, share and distribute information.
Currently, the invoice financing industry is held back by:
High interest rates
Lack of contact between parties
High risks
Lack of investment diversity
Disputes
Defrauding
Insolvency

Invox Finance's decentralised platform allows dynamic invoices to be created on a distributed ledger, benefiting all parties from an increase in trust, transparency, efficiency and security with minimal fees. Invoice fragmentation allows investors to spread their risk across hundreds of invoices, allowing for very low-risk investments with maximum returns.
The founders of Invox Finance have many years experience running a successful invoice financing company in Australia - ABR Finance. ABR Finance has been in operation since 2012 and has helped fund businesses throughout Australia with $30 million AUD in invoicing, across a broad range of industries including IT, wholesale, construction, transport, engineering, equipment and labour hire, publishing and professional services. ABR Financing will also partner with the Invox Finance Platform to provide an initial reputable investor for sellers.
Currently only one other competitor exists in this space - Populous Invoice Discounting, who have a market cap valued at over $800 million dollars at the time of writing. Invox Finance has the utmost respect for the goals the Populous team are aiming to achieve. The currently centralized invoice financing environment is in need of disruption, and both Invox Finance and Populous are at front line.