Project Overview
Updated: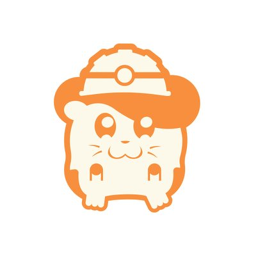 Target / Supply Amount
| | | |
| --- | --- | --- |
| | 4,000,000 | USD |
| | 150,000,000 | HAM |
Description
HamsterToken revolutionizes the way the content monetization has been working over the past years. It solves the problems of content monetization with great effectiveness. It relinquishes the content producers from the grip of ad networks and ad blockers by leveraging CPU powers of the consumer's computers or mobile devices. it also helps the content producers by maximizing their earnings made via the micropayments.
On the other hand, it provides a more engaging and less intrusive experience for the readers while keeping the content producers incentivized to produce great content all along. In other words, HamsterToken ensures a win-win situation for all the participants and thus, is set to become the de-facto standard for the content monetization industry.
With its usage of blockchain technologies, it guarantees a complete trust, security and privacy to everybody involved in a transaction as well. To an end user, it means that whether you are an Internet user, content producer, mobile app user, app administrator or even a consumer of online services and content, you are certainly going to reap significant benefits from embracing HamsterToken – just as early as you embrace it.