Project Overview
Updated: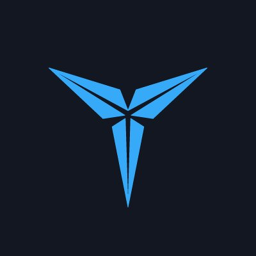 Target / Supply Amount
| | | |
| --- | --- | --- |
| | 7,000,000 | USD |
| | 1,000,000,000 | GZB |
Description
Gigzi is a financial system that tackles the three challenges of cryptocurrency investments; hyper-volatility, account security and wealth diminishment. By offering tokenised metals protected by iris recognition, Gigzi users can securely manage wealth with crypto-assets pegged to stable precious metals and also earn rewards.
The Ethereum Community has successfully audited the Gigzi Smart Contract, which is set for deployment in time for our crowdsale beginning November 2018.
Gigzi is a financial system that addresses three principal challenges of cryptocurrency: hyper-volatility, account vulnerability and wealth diminishment.

• Stability
By harnessing the relative constancy of precious metals, Gigzi protects users against the unpredictability of market fluctuations. Introducing a reliable standard of measure, enabling commerce in tokenised precious metals.


• Security
Gigzi utilises impenetrable iris recognition technology for account access control, through an exclusive partnership with the world leading biometric security company. Gigzi will enable users to protect private keys and instead gain access with the unique configuration of their iris.


• Wealth protection
By backing crypto-assets with pure, unfabricated precious metals that are redeemable on demand. Metal is sourced exclusively from a world-renowned mint with all investments guaranteed under law. Gigzi prevents wealth diminishment.

Gigzi is comprised of four crypto-assets that are both unique and complementary, they operate on a decentralised peer-to-peer network and are supported by three core applications: a Wallet, an Exchange and a Treasury. Together, they empower users to independently manage wealth.
Team Members
Sergiy Zhemeytsev
:
Blockchain Engineer
Adrian Dragulescu
:
Web Administrator
Mr James Brookfield
:
ADVISOR, Senior Project Manager at Costain, a technology- based engineering solutions provider
Dr. Nuha Brookfield
:
ADVISOR, Academic Clinical Fellow in Neurology at University College London
Country Base
United Kingdom