Project Overview
Updated: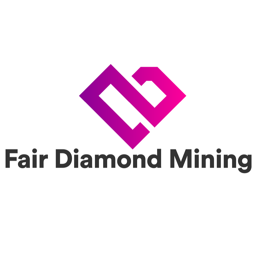 Target / Supply Amount
| | | |
| --- | --- | --- |
| | 16,800,000 | USD |
| | 48,000 | FDM |
Description
Fair Diamond Mining (FDM) is a decentralized platform, based on the blockchain. FDM will invest in a real diamond mine in Liberia (West-Africa) which affords the local diamond miners greater share of the revenue. At the same time, Fair Diamond Mining allowing investors to earn money on selling these diamonds with less overhead due to the elimination of a middle man. FDM tokens will be used to buy equipment for the miners in Liberia. For this investment the FDM platform gets a great return of their investment of all diamonds that are mined for the next 6 years of the concession issued by the government. The platform implements state of the art equipment to scan and upload all mined diamonds on the spot. FDM platform knows for 95% what the final retail price will be and our investors will also know what we earn on this diamond real time. After scanning and engraving the diamonds we will safely store the diamonds and transport them by a helikopter. Mining in their current form are fraught with inefficiencies, security risks, and unreasonable middleman fees.