Project Overview
Updated: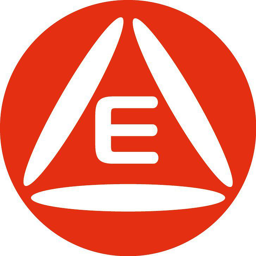 Target / Supply Amount
| | | |
| --- | --- | --- |
| | 246,100 | ETH |
| | 88,800,000,000 | EYC |
Description
The Aaron Platform is a new financial platform that combines stable coin(TabiPay) with fluid value coin(EveryCoin) to solve the problems of blockchain speed and high variability of cryptocurrency.
We have redefined financial services and changed the paradigm.
Financial service will be transformed from a previous strictly graded, exclusively centralized systems to a decentralized, comprehensive and scalable systems.
The Aaron Platform applied the latest technologies containing stability, reliability and security by linking the Main Block Chain and the Side Block Chain using the open source decentralized technology of Block Chain 3.0 technology.
The Main Block Chain is EveryCoin, a liquid currency whose price fluctuates according to the logic of the market economy. Side Block Chain is a new technology that combines the latest technologies and innovative ideas applied to the ATM role such as payment, deposit, transfer, withdrawal, etc. in real-time by enabling TabiPay, a fixed currency to be linked with worldwide currencies
Team Members
Aaron Jin
:
CEO (Chief Executive Officer)
Ju Min Eum
:
CCO (Chief Cryptocurrency Officer)
Jae Woo Kim
:
CTO (Chief Technology Officer)
Sermpon Tilakul
:
Marketing Director
Brian Hong
:
Communication Director
Samuel Pham
:
Communication General Manager
Kye Bong Choi
:
Senior Technology Developer
Tran Thi Thoa
:
Marketing Staff
Tran Thi My Linh
:
Communication Staff
Deborah Yun
:
Asean Manager
General DR. BUNDITH PIRIYASAISUNTI PH.D
:
Advisor, Doctoral of Public Adminstration Curriculum
CHUMPHON INTHONGNOI
:
Advisor, Royal Thai Aide-De-Camp Department
Mr. PIYANAT PRASERTNOO
:
Advisor, Acting for Leader
Mr.Nipat Puchadapirom
:
Advisor, Appellate Litigation Region
Mr. Thalad Sombatbul
:
Advisor, Laywer , Owner and Head of Law Offices V&T
Mr. KANTAPHON CHALERMYUT
:
Advisor, Chairman of the board Dairy Cooperative Limited
Mr. Vorapop vutcharavit
:
Advisor, Consultation of Prompt Technolagy Co.,Ltd. For SKADA Project (PTT Provider)
Pol.Col.Archawin Bundhamcharoen
:
Advisor, Thayang police station
KIM DAVID IN
:
Advisor, Professional gamer
Cheol Je Cho, PH D
:
Advisor, Assistant President International Affairs
Jung Sug Chae
:
Advisor, Advisor of Korean Blockchain Association
Moon Ji In
:
Advisor, Real Stock Financing CEO
REYES MOY DOMINIC UNGSON
:
Advisor, M Corporation President
REYES ROBERT
:
Advisor, ROBx ENTERPRISE CEO
Soung Wook Lee
:
Advisor, CEO of MONGOHANSCOM/ Orange Cable TV
Country Base
Kingdom of Thailand