Project Overview
Updated: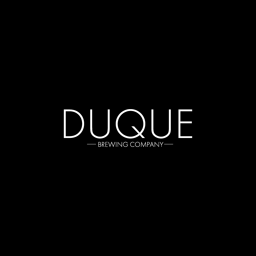 Target / Supply Amount
| | | |
| --- | --- | --- |
| | 70,000,000 | USD |
| | 1,000,000,000 | DUQUE |
Description
DUQUE BREWING COMPANY'S vision is to convert life experiences into
unforgettable moments; We are focused on building the first beer of the
era with a presence in 10 countries of America, making products of the
highest quality such as our Premium Duque Beer with unique flavor, color
and texture that eventually become a symbol for man in the world
success, Entrepreneurs who are not afraid of anything and who can take a
leap of faith and believe in themselves.
With the 35 years of experience of our beer brewers, who have not only
participated in major brands nowadays in Latin American countries, we
must say that we have achieved the certification of the beer able to
compete in any brand and obtain an international award and we want to
take this product to thousands of people from Argentina to the USA.
To turn this dream into reality, DUQUE BREWING COMPANY as a company will
issue a defined amount of distributed tokens as an initial currency
offer (ICO) allowing participants to contribute to the development of
the project. The objective of the ICO is not intended to test an idea of
fairy dust, but to provide capital to allow DUQUE BREWING COMPANY to
expand the Duque Beer market as a product, through the creation of small
mini-factories with high production points of distribution and
consumption in the defined countries, creating exclusive beer marketing
chains, competing with major brands, generating thousands of jobs and
great profits for investors.
Among the many benefits for owners who acquire DUQUE BREWING COMPANY
tokens in their different stages are:
• Immediate valuation when entering the different Exchange proposed. The
owners can sell their tokens and receive the currency of preference.
• Possibility of exchange for products and services in each of the DUQUE
pubs through direct payment at each point and platforms designed for
that purpose. Also access to discounts or offers.
• Participate in raffles in the ICO stages of articles and products of
the company, such as memberships that include 1 free year of beer,
thousands of free barrels, participation in events in which the company
performs as brand launches in different countries, trips that include
visiting factories where we make the brand's Premium Beer, among others.
• Preference to acquire DUQUE Pubs franchises as a means of payment.
• Unique means to acquire stock packages of the company that generate
dividends.
• All the benefits that the DUQUE BREWING COMPANY project can provide.
Country Base
Republic of Colombia