Project Overview
Updated: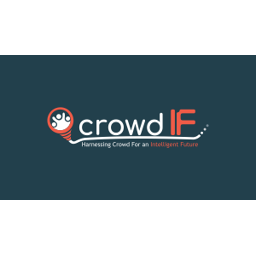 Target / Supply Amount
| | | |
| --- | --- | --- |
| | 26,015,000 | USD |
| | 16,600,000 | CIF |
Description
CrowdIF is a path-breaking, first-of-its-kind cryptocurrency trading platform which is capable of harnessing the power of the Collective Intelligence of the Crowd and includes it in a major way in its crypto-trading strategy. CrowdIF is the only crypto trading platform which is capable of objectively gathering something as abstract as market sentiment and quantify it. We call this quantified market sentiment - The SentimentScore. This is our secret rocket fuel. As is widely known, market sentiment plays a vital role in defining the direction of crypto market movements. Capitalizing upon SentimentScore gives CrowdIF a superpower and allows it to consistently outperform market with better results than using the conventional techniques.
Team Members
Anthony Lee Robinson
:
Marketing Lead
Harisz Klithchozs
:
Blockchain Specialist
Dr. Kieran Scholes
:
Chief Data Scientist
Rudy Toshkov
:
Big Data Engineer
Jian Wang
:
Web and Mobile App Architecht
Miranda Chen
:
Social Media and Community Manager
Dr. Alissa Ornet
:
Advisor, Crowd Science
Mariya Aprilova
:
Legal Advisor
Rumen Toshkov
:
Security Advisor
Hsin Zheng
:
Financial Analyst and Advisor