Project Overview
Updated: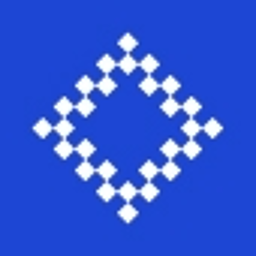 Target / Supply Amount
| | | |
| --- | --- | --- |
| | 13,500,000 | EUR |
| | 300,000,000 | HIVE |
Description
First Digitalized Loan Agreement on Blockchain That is Legally Binding Using Future Loan Access Token (FLAT) blockhive will raise fund using a new structure it developed jointly with Agrello, called Initial Loan Procurement ("ILP"). The legally binding loan agreement involves the issuance of Future Loan Access Tokens ("FLAT"), which give Creditors who provided lending to the company the ability to trade their rights with others. "FLAT" Future Loan Access Token blockhive plans to issue the first FLAT we call Hive tokens. Once creditors enter a loan agreement with blockhive through ILP, they receive Hive tokens. What is HIVE token? Hive token allows creditors to enter into a loan agreement with blockhive and to trade their contracts with others. Upon concluding the loan agreement through smart contact, creditors are entitled to receive, as interest on the loan, 20 percent of the annual operating profits generated by blockhive from the platform. This has the potential to increase as blockhive incubates more projects.
Team Members
Junichi Arimura
:
Executive Advisor
Margus Poola
:
Legal Counselor
Hando Rand
:
Legal Advisor
Addi Rull
:
Sales & Development
Teddi Rull
:
Legal Counselor
Kazuteru Arimura
:
Co-Founder, Finance and Management Lead
Kathleen Chu
:
Digital Content, PR and Marketing Lead
Yinghan Huang
:
Lead Designer
Sulong Ly
:
UI/UX Designer
Vitaly Migunov
:
Software Engineer, Decentralized Application Specialist
So Nagasawa
:
Co-Founder, Technology Lead of Asia Pacific
Ragnar Reindoff
:
Business Integration Specialist
Country Base
Republic of Estonia