Project Overview
Updated: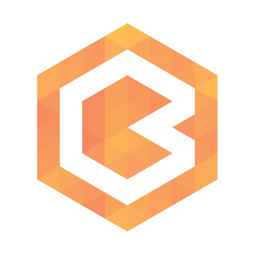 Target / Supply Amount
| | | |
| --- | --- | --- |
| | 25,000,000 | USD |
| | 500,000,000 | BBT |
Description
Our Vision

BigBang has the vision to change the online gaming industry by drastically altering the idea of loyalty programs. Our distributed ledger technology will irrevocably alter the future of the gaming industry by incentivizing the gamers across the globe. BigBang aims to provide the gamers with a unique online gaming platform in which gamers will get loyalty tokens and funds that will be secured cryptographically in a secure Big Bang wallet. The Big Bang Platform is an ideal platform as it does not offer points, it offers tokens. These tokens can be traded for cryptocurrencies as well as for fiat currencies.

The Broken Loyalty Program System

Yes, loyalty programs in the online gaming and gambling industry are broken.

The grand value of loyalty program market is estimated to be at a whopping US$ 500 billion. In Fact, on an average, every household is a part of at least 25 loyalty programs, but the overall utilization of these loyalty programs is between 10-80%. According to surveys around 78% of customers are not able to use their loyalty programs.

Just like every industry, customer loyalty is important for success. But in reality, are traditional loyalty programs really helping the gamers? Is the gaming industry really staying ahead of the competition? Are these loyalty programs actually creating any sort of loyalty? No, because there is not much difference in the loyalty programs that are offered to the gamers. Moreover, gamers are endowed with plenty of options that do not have much difference and significance. All this leads to a broken loyalty program system in the online gaming industry.

This creates a huge gap in the online gaming industry and we are here to address this through our global gaming loyalty and reward network that is built to revolutionize the online gaming industry on a whole new level.
Team Members
Jun Tomita
:
Co-Founder, Branding Director
Chikara Sato
:
Head of Marketing & Sales Asia
Kishan Sharma
:
FullStack Developer
Emmanuel Samsson
:
Strategic Partner & eGaming Advisor
Kiyoshi Matsuo
:
Financial Audit Advisor
Takuma Abe
:
Global Strategy Advisor
Yasuo Tazoe
:
Business Development Advisor
Country Base
Republic of Estonia